Our aim is to protect the native flora and fauna species by removing the threat caused by the pest species. As we learn more about this amazing area and the species that dwell there, we will continue to update these pages.
Rotoehu Forest (Pongakawa Ecological Area and Otari Block) and Rotoehu Forest West are home to the following species.
Native birds
Kōkako, tūī, paradise shelduck, bellbird, whitehead, fantail, long-tailed cuckoo, rifleman, shining cuckoo, tomtit, kererū, North Island robin, kākā, ruru, silvereye and kārearea
Our native mammals
Long-tailed bat, Short-tailed bat
Our native plants
Rimu, miro, tawa, puriri, clematis, koromiko, kohekohe, rewarewa, mahoe. tree ferns, kawakawa, rata, five finger, bush lawyer, supplejack.

Kōkako
Kōkako were once widespread throughout New Zealand however there are now only 14 small remnant populations in the North Island. The focus of kōkako management throughout New Zealand is to improve the status of North Island kōkako from endangered by restoring the national population to around 1,000 breading pairs by the year 2020, in sustainable communities through the North Island. To achieve this goal DOC and others actively manage many remnant populations to increase breeding success and boost bird numbers.  A major component of this management is undertaking pest control to ensure the birds achieve successful breeding. Kōkako have also been reintroduced to several pest-free islands and sanctuaries from these remnant populations in the hope of increasing bird numbers and securing the population at additional sites.  This also helps reduce the risks of bird disease and inbreeding. Pongakawa Ecological Area is currently home to approximately 205 kōkako with additional 18 in Otari Block and 7 in Rotoehu Forest West.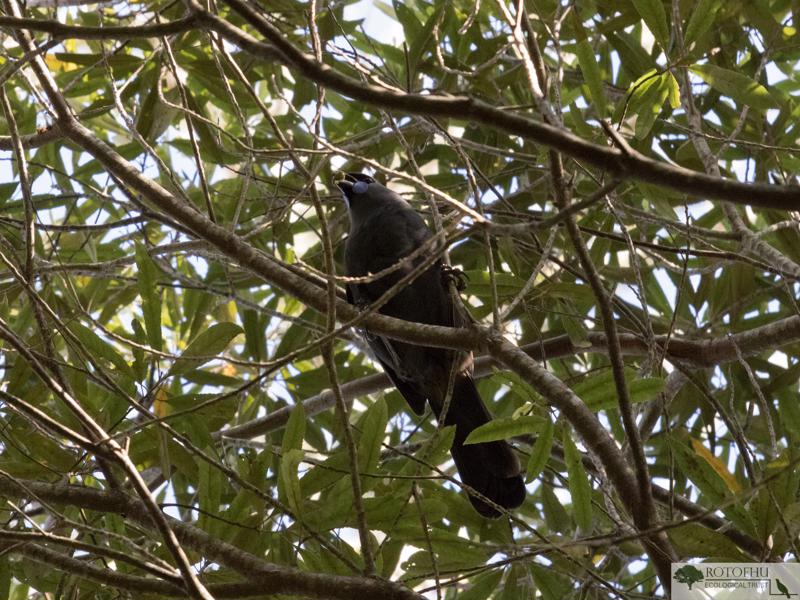 Pests
Possum*, Wallaby, ship rat*, stoat*, ferret, weasel, feral cat*, deer and pigs.
* Can kill kokako and/or destroy their eggs.